My girlfriend allowed me to bring her Sony Cybershot camera here in Hong Kong. I bought a 2GB memory stick for it so she can't say no. (Originally, she only uses 32MB) Hehe. I don't have any formal training with taking pictures. All I know is I have to point it and shoot.

I took several pictures of flowers around the mall where I stayed. Here's my favorite shot. Guess what flower is that!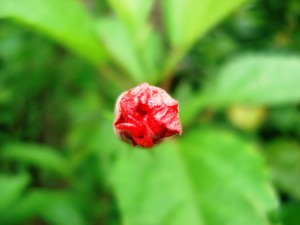 Click the image for a bigger and better view!
I'll upload more photos later when I get back home to Philippines. And by the way, that's a gumamela flower on it's early stage, taken at a cross-section view.