The iPhone 3G will be launched in the Philippines this coming August 22, 2008. And as early as today, the prices are already published at Globe Telecom's official website. Here's the published prices I copied and pasted here.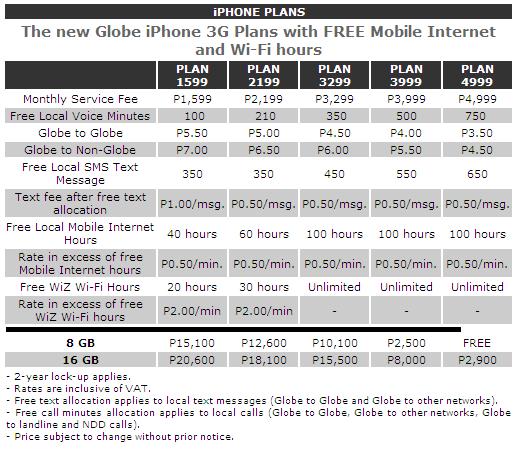 iPhone 3G Plans From Globe Telecom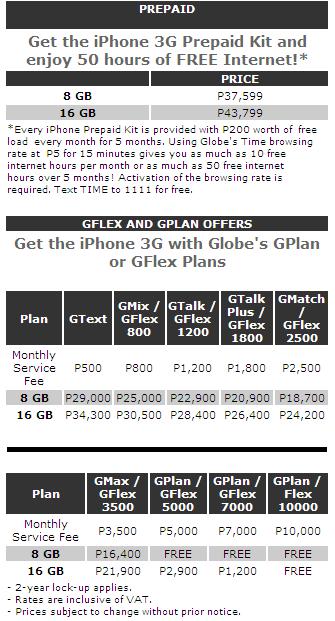 iPhone 3G Prepaid and Gflex/GPlan Rates
[
Source
]
Are you going to buy the iPhone 3G this coming August 22? As for me, I'll wait for the prices to drop before I get one.

Read more about iPhone 3G Prices here: