Yeah, I agree with others, Pagerank is so overrated. Haha! I guess, that is every person's pampalubag-loob after getting a Pagerank drop.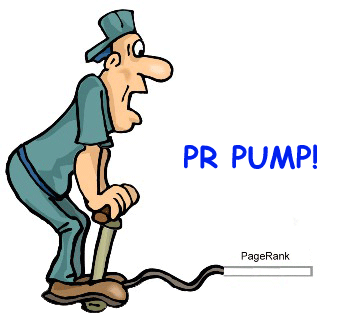 After more than a year of enjoying a Pagerank 4, Google suddenly thinks that this blog doesn't deserve it. Now, this blog is PR 3. So what? As long as my posts still rank on the SERPs, I don't care about my PageRank! Anyway, this blog is still #1 on the keyword macuha.

I think, the lost PR went to my wife's blog, which is now a PR 1 in less than a month of operation.

That was fast! You know?
But honestly, I still prefer a higher PR. It's a nice decoration, you know?
Image Source: Gogolev