Ok, 8:00 PM just passed. I already got the screen shots. Now, I'm presenting to you the winners of my first mini-SEO contest with a prize!
Google.com: Garry Baybayan with his entry: Marhgil Macuha
Screen shot: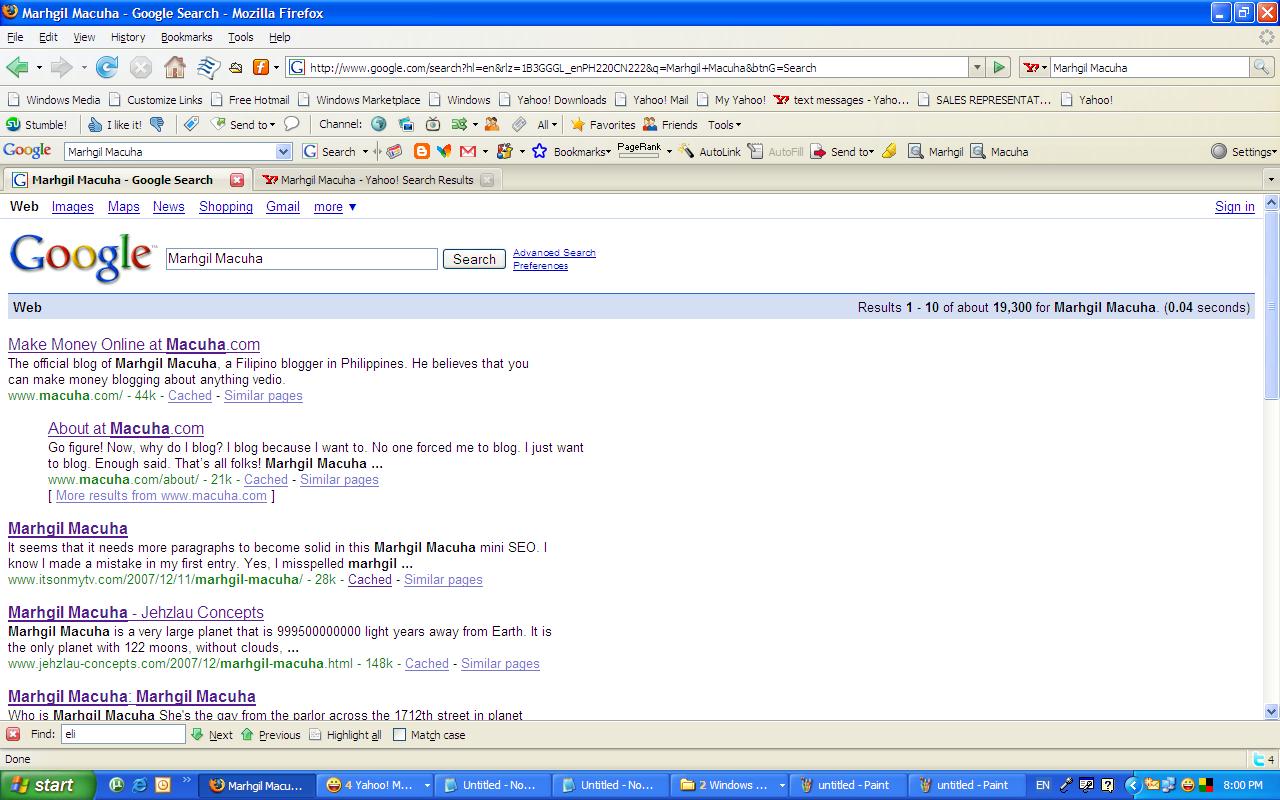 Yahoo.com: Eli with his entry: Who Is Marhgil Macuha
Screen shot: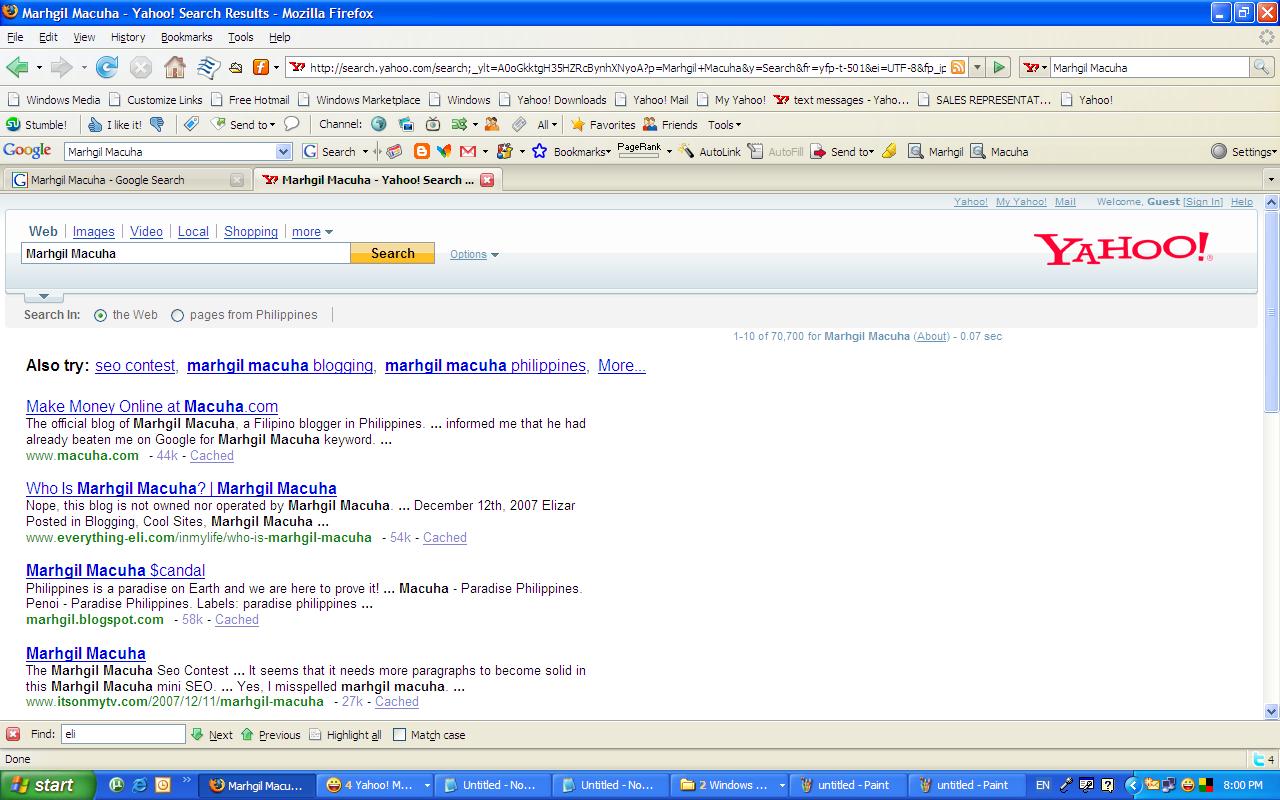 Congratulations! I'll send your prizes within a few minutes. Just wait for it!
Thank you very much to all who participated on this mini-SEO contest! Mabuhay ang Pinoy Blogosphere!