We bought a new television at Abenson last Tuesday. It's a 21″ color TV from JVC, model AV-21ST27.
They say, it's Super Slim, but for me, it's not that slim. It is still a CRT TV and not an LCD TV, so, there is still some bulky space at the back, but not as bulky as the traditional CRT TVs.
Here are some of its features: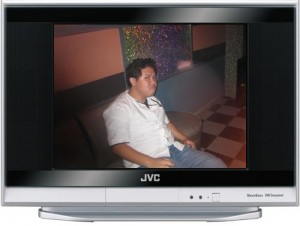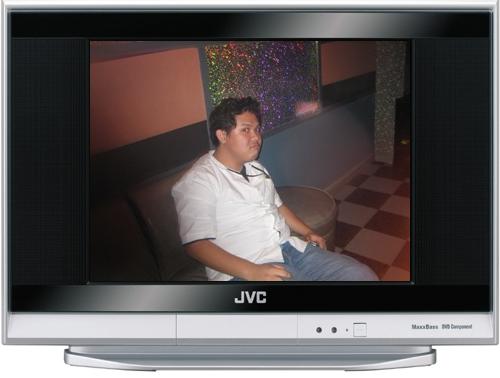 AV Multi System. It's a multi-system. NTSC, PAL, etc., can be viewed. I think, almost all TV nowadays has this feature, right?
DVD Component Input. You can connect it to a DVD player. But I don't have a DVD player yet! Well, at least, it's ready.
AV Stereo. Stereo sound. Good for watching movies and listening to music.
Bi Column Speaker. Yeah, it has two big column speakers at the sides.
New Cinema Surround. Surround sound. Good for watching movies.
Maxx Bass. Enhanced bass sound.
AI Volume. Artificial Intelligence Volume. Adjust its sound volume automatically on each channel.
Eco Sensor. Senses the room's lighting condition and adjust the settings of the tv automatically.
Video Noise Reduction. Automatically reduce the video noise. I turned this feature on and I hardly see any difference though.
S-Video Input. I can connect my laptop with S-Video Output to it so I can play DVD movies using my laptop.
PIP or Picture In Picture. You can view another video from another video source on the sides. Like you can watch a DVD movie and watch Deal or No Deal at the same time. But you cannot watch Kapamilya and Kapuso at the same time, because they are coming from the same video source (cable).
We bought it at Abenson Waltermart for Php13K+ with a 3-year extended warranty and a free TV-rack.