LG GB106 is another one of those cheap phones produced by LG. It's cheap, but still, it includes features that is nice to have on a phone. Its main features are its FM Radio, Speaker Phone, and its Lost Mobile Tracker.
LG GB106 Specifications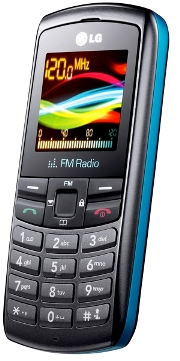 Dimension: 102 x 45 x 14.55 mm
Network: GSM
Band: Dual Band (900/1800)
Battery Capacity: 950 mAh
Main Screen: 1.5″ 128×128 CSTN/65K
Vibration Alert
SMS Messaging
Speaker Phone
FM Radio
10 Ringtone MP3 Player
User Memory
Alarm Clock / World Time
Memo
Stop Watch / Calculator
LMT (Lost Mobile Tracker)
1 Built-in Game
LG GB106's price is only P1,850 based on their catalogue. Prices and specifications are subject to change without notice.