Do you know that there's a hidden emoticon keyboard in your iPhone, iPad, iPod Touch after upgrading to iOS 5? It's not installed by default, but after installing it, you'll be able to include emoticons in your messages.
See the keyboard below: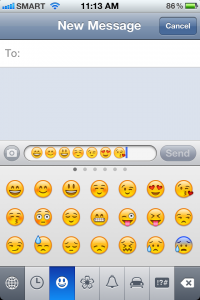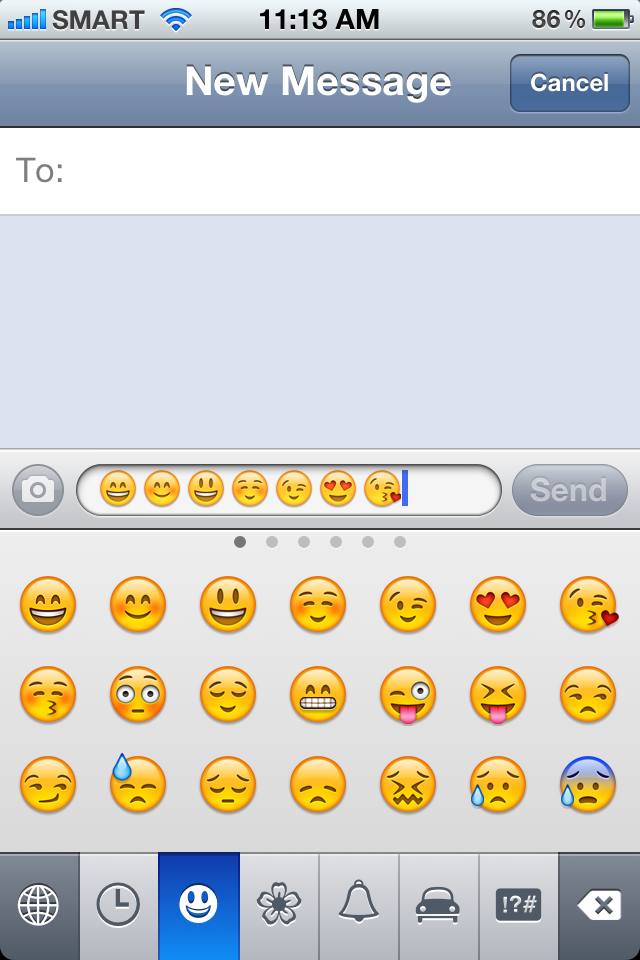 To install it, simply go to Settings > General > Keyboard > International Keyboards > Add New Keyboard… and select Emoji.
When typing, just click the Globe icon on the default keyboard to see the Emoji keyboard full of emoticons.
Enjoy!