You will get this error once you jailbreak your iPhone and you open the iBooks app.
"There is a problem with the configuration of your iPhone. Please restore with iTunes and reinstall iBooks."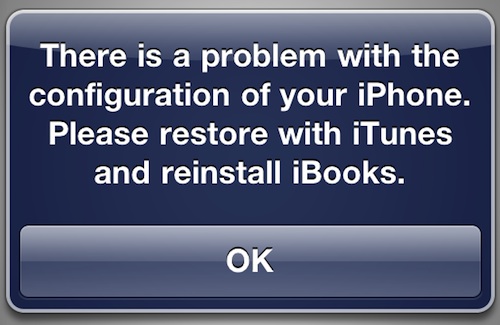 After clicking OK, the iBooks app will close immediately. Therefore, you'll not be able to read the books you legally bought on your iBooks. Even if jailbreaking your iPhone is legal on the US, Apple makes it hard for you to read iBooks if you jailbreak your iPhone.
But don't fret, every problem has a solution. Just follow these steps:
1. Add the Xsellize Repo on Cydia. Go to Cydia > Manage > Sources > Edit > Add and input http://cydia.xsellize.com.
2. After adding Xsellize, search for iBooks Fix for iOS5 on your Cydia.
3. Install it.
4. Reboot your iPhone.
5. Enjoy your iBooks!