Members of Alliance In Motion Global, Inc., or AIM Global are given their own Distributor Tracking Center (DTC) to manage their network. Inside the DTC, members can view their genealogy, stairstep earnings, unilevel earnings, binary earnings, encashment options and more.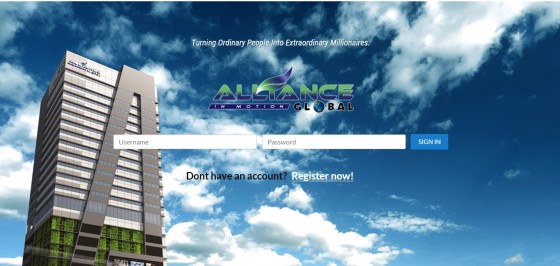 www.allianceinmotion.com Members Log In Page
Members are given their own username and password. They can login to their account by visiting the Distributor Tracking Center at http://dtc.aimglobalinc.com.
Why am I blogging about this? Because some inactive members of AIM Global forgot the login page and when they decided to do the business again, they are already lost on where to login. The old login page was used to be at vo.aimglobalinc.com, but it is no longer there.
Well, I think, AIM Global IT people should add a 301 redirect from vo.aimglobalinc.com to dtc.aimglobalinc.com so that people used to the old login page will not be lost. Anyway, that's just a suggestion.
If you are here looking for the wwww.allianceinmotion.com members log in page, click here. That's all folks! Happy networking!