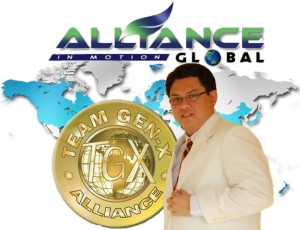 Hi. This is Marhgil Macuha, the owner of this blog!
I am a Computer Engineer by profession. I can tinker with codes. I can assemble computers. I can configure a network. I know a little bit of everything regarding computers. I can code, decode, encode, debug, fix anything! Anyway, almost all information nowadays is just a Google away. 🙂
What do I do? I'm a blogger, obviously. But aside from that, I'm also a professional networker, and proud of it! I am a registered distributor of Alliance In Motion Global, Inc. You know, that company that distributes Nature's Way products from the US. I have a network of business partners all over the world already. From Cyprus. Italy. Saudi Arabia. Lebanon. Nigeria. Maybe, your country is next. 😉
What can you expect from reading this blog? This is my personal blog, so anything goes here, depending on what I'm currently into. Games. Tips. Tricks. About MLM. About network marketing. About AIM Global. Anything goes.
So, just sit back, relax, and enjoy my posts! Feel free to contact me if you want to do business with me. 😉
That's all!