Tomorrow, the date will be July 7, 2007, or 07/07/07. It just happens once every hundred years, the next date will be on July 7, 2107. So, is this a lucky day? Many think it's a lucky number, so it will be a lucky day for them. Will businesses expect more sales tomorrow? Will opening a business a good idea tomorrow? Anyone getting married tomorrow? Let's just see what will happen tomorrow.
As for me, I have no plans for tomorrow but to stay at home in Batangas. I'm going home tonight. Maybe, I should start a new blog tomorrow?? *grin*
Lastly, I found these weird photos funny. Here is one sample: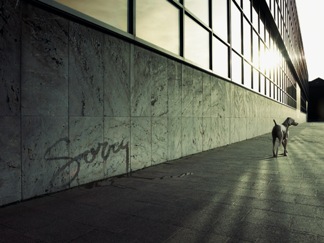 Just follow the link for more.
Technorati Tags: 777, lucky number