The picture is created using SpreadShirt.com. The design is mine. No copying, ok? You can post it in your blog with proper link love. 🙂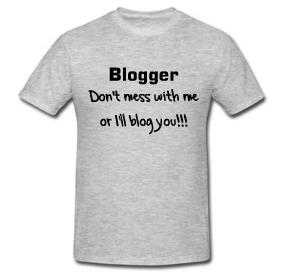 Don't mess with a blogger.
This T-shirt is lovingly dedicated to Anne of Cabalen Trinoma. I wasn't there. I did not know what happened. But you mess with a blogger, big time!
Technorati Tags: blogger shirt