Well, obviously. It's always the first one on the search engine results page that gets the most number of clicks. But do you know the difference on the number of clicks between the top spot and the second spot?
Take a look at this: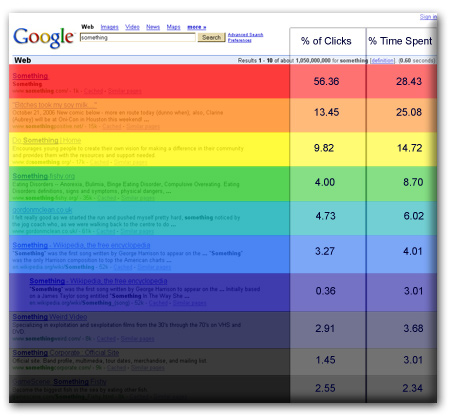 Click Distribution on SERPs
This is the result of a study on Cornell University which revealed that the top spot gets a whopping 56.36% of all the clicks while the second spot gets only 13.45%. It's a big difference. The top spot gets 4x more clicks than the second spot. That means that if you want to increase your visitors and you're already on the second spot for your keyword, pushing it to the top will increase your visitor 4x.
I actually experienced this already. There was one instance that peteranswers.com suddenly got deindexed from Google for one day where my blog post suddenly took the top spot for the keyword peter answers. For that one day, the traffic increased dramatically. And it went back to normal when peteranswers.com got reindexed and claimed the top spot again.
I think, I'm gonna focus now on pushing some of my trophy keywords to the top. Of course, I'm going to do this by getting more links. 🙂
Hat tip to Patrick Gavin.
Technorati Tags: SEO, search engine optimization