Just near the entrance of the First Philippines Industrial Park in Sto. Tomas, Batangas, I saw this familiar logo. I thought, Wow! They have Starbucks here!
Unfortunately, my eyes tricked me. It's not Starbucks. What is it? Just look at the picture after the jump. 😉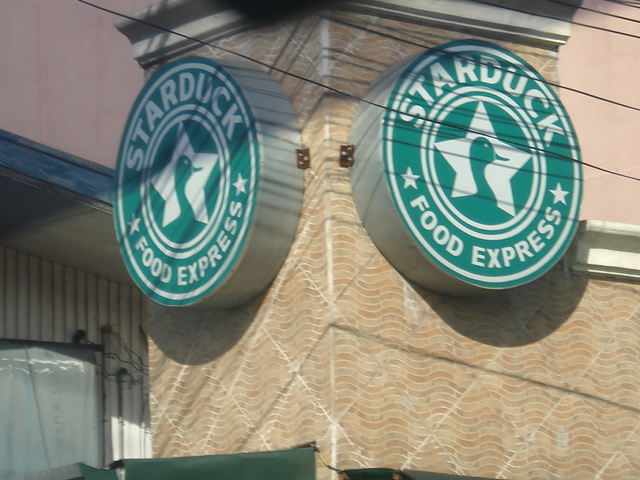 Starduck!
Click image for larger view.
I wonder what food are they selling there? Balut, penoy, balut? 🙂