I want to put watermark on my photos. I don't have Photoshop nor GIMP. I don't need these complicated softwares just to watermark a photo. I want a simple and quick solution. So, I googled it.
And I found uMark Lite. A very lite application that simply does what I want, i.e., to watermark my photos.
All your original photos are unharmed because watermarked photos are saved in a different folder. You can set the watermark text, the font, font size and style, the position, and the opacity of your watermark. You can also use a logo as a watermark. And it can watermark batch of photos with a single click, a maximum of 50 for each session. The photo quality stays the same, and watermarking only takes more or less a minute for 50 photos. A very handy application for an aspiring digital photographer like me. 🙂
Here's a sample output from one of my photos.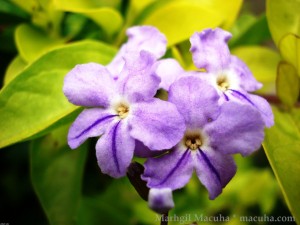 Click the image for a larger view (2048 x 1536)
By the way, it's free. If you want to try it, you can download it here.