Cignal Digital TV is our cable tv provider now after we moved here in Lipa City, Batangas last week. Since there's no cable line installed inside the subdivision, we only have 2 choices: Dream Satellite TV or Cignal Digital TV. We chose the latter because it's cheaper and has HBO and AXN on its channel line up. We subscribed to Prepaid Plan 390.
Here's my honest review of Cignal Digital TV for your consideration if you plan to subscribe with them.
Requirements
To subscribe to Cignal Digital TV prepaid, all you need is just a valid ID and the money.
Initial Cost
We paid P 5,170. This payment is for the satellite dish, digital tv box, Cignal TV card, installation fee and three months advance payment.
Installation
Installation was fast. We paid last Friday. And after 3 days, it's already installed and activated.
Channel Line Up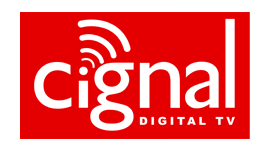 The channel line up is good enough for me. HBO, PBO and Viva Cinema for movies; CNN for news; AXN, ETC, 2nd Avenue for anything interesting; and Basketball TV for sports. Of course, it would be nice if they could include ESPN, Jack TV, and Discovery Channel in the future for Plan 390.
Here is the complete list of the 21 channels offered on Plan 390.
ABS-CBN 2
GMA 7
TV 5
QTV 11
Studio 23
NBN
SOLARtv
IBC 13
ETC
2nd Avenue
Net 25
Basketball TV
HBO
Disney Channel
Cartoon Network
CNN
Pinoy Box Office
Viva Cinema
AXN
Bio
RHTV
Quality
Picture quality is superb. Sound is crispy on the ears. It's like watching an original DVD movie! Digital TV at its best. It gives justice to the television set I have. You can have the best TV set, but if its crisp picture and sound quality can only be enjoyed while watching a DVD, then you're not using it to its full potential. Get a Cignal Digital TV and maximize your tv set's potential. You'll get high quality pictures everytime you turn-on your tv. (I'm not paid for telling you this, I just really appreciate the quality of sound and pictures they have!)
Features
Since it has a digital tv box, it has some nice interesting features worth sharing. Here are some of them:
Electronic Programme Guide (EPG). You can view the schedule of programs of some channels such as HBO, PBO, Cartoon Network, AXN and Disney Channel on your tv set interactively. Yes, not just some program list that flashes on your tv. You can scroll down and up, you can check the scheduled programs on a specific time, you can even read the synopsis of the programs listed.
Booked Programmes. You can book programs you found worth watching on the Electronic Programme Guide. Just select the program on the list and book it. Five minutes before the scheduled time, you'll see a notification on your TV that your booked program is about to start. Then, it will automatically switch the channel to your booked program on the scheduled time. No more missing that HBO movie you found on schedule list but you forgot later. (Notification time and automatically switching channel can also be customized/reprogrammed, what I mentioned above is just their default behavior.)
These are just the 2 features. There are other features such as setting your favorite channels, listening to radio channels, checking your account, receiving and reading messages from Cignal TV, parental lock and many more.
Conclusion
As a conclusion, Cignal Digital TV is one of the best if not the best companion your tv could ever have. 🙂
Cignal Digital TV is available nationwide. We subscribed thru their partner at Comworks, Robinsons Place, Lipa. Just visit them if you have inquiries. Or you can check their official but outdated website here. I'm just a subscriber and this review is just based on my experience. You might see an update in the future if their service becomes sucky. 😀
Are you a Cignal Digital TV subscriber? Share your review on the comment box below!