Nikon D90 Kit is one of the DSLR camera that is for sale on SM Camera Department. Its discounted price is P68,110 available for a 12-month installment plan. The promo is until June 15 only based on the flyer I got, I just don't know if they extended it. Maybe, I'll check when I visit SM Lipa this week. Anyway, here are its features and specifications: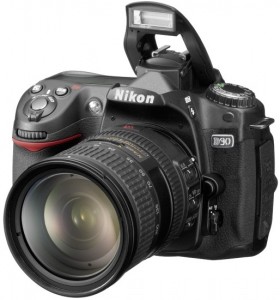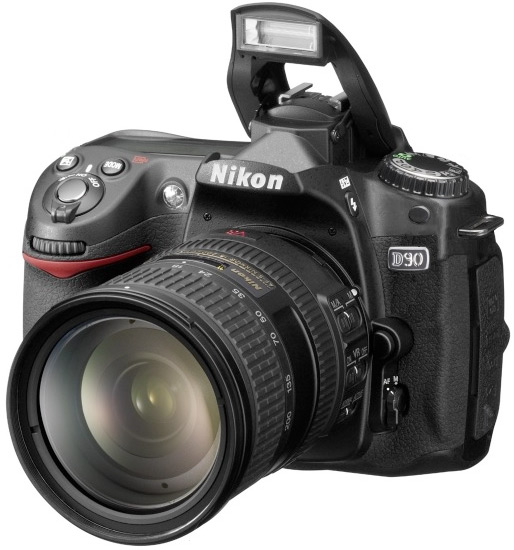 Nikon D90
Nikon D90 Features
D90's 12.3 effective megapixels provides outstanding resolution, delivering images with extraordinarily defined detail and expanded enlargement capacity.
Nikon's comprehensive digital image-processing EXPEED technology is optimized for the D90 to realize the high-quality, high-speed image processing capability.
The D90 offers a movie function, allowing you to shoot 320 x 216 pixels, 640 x 424 pixels or HD720p (1,280 x 720 pixels) movies at the professional smoothness of 24 frames per second in motion JPEG format.
The D90 precisely reads the color and brightness information of each scene from the 420-pixel RGB sensor, and applies this to auto focus, auto exposure and auto white balance.
One press of the Live View button activates the D90's Live View mode, delivering a bright, crisp image to the 3-in., approx. 920k-dot color LCD and allowing comfortable shooting without looking through the viewfinder.
Nikon D90 Specifications
Type: Single-lens reflex digital camera
Lens mount: Nikon F mount (with AF coupling and AF contacts)
Effective picture angle: Approx. 1.5 x lens focal length (Nikon DX format)
Effective pixels: 12.3 million
Image sensor: 23.6 x 15.8 mm CMOS sensor
Total pixels: 12.9 million
Price, features and specifications are subject to change without notice. Visit your nearest Nikon camera dealers to get the latest information on Nikon D90. If you own this camera, you can freely post your Nikon D90 review below!
Take better digital photos by buying these e-books! 😉