Let's go back to our regular programming of flyer hijacking. 🙂 Next on our list of targets is the Olympus T-100 digital camera. Olympus T-100 is for sale on SM Camera Department for the suggested retail price of P5,995 only. It is also available for a 12-month installment plan with a free 4GB SD card and a camera case.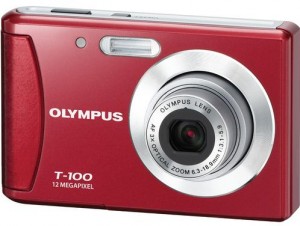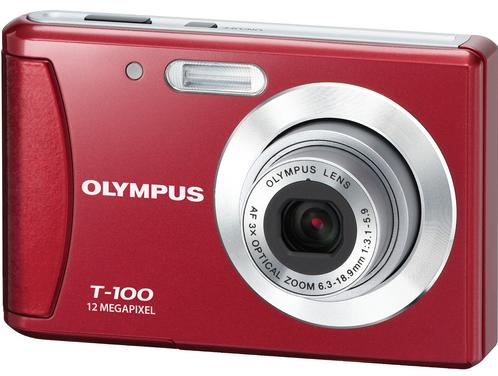 Olympus T-100
Olympus T-100 Features
12 Megapixel. Achieve superior image quality with a high-resolution, 12-megapixel CCD. Make large prints, or even crop, without losing any detail at all.
3X Optical Zoom. 3x Optical Zoom brings you closer to the subject without taking a step.
2.4″ LCD. The 2.4″ High-Resolution LCD lets you easily shoot and share your images with friends and family.
AF Tracking. AF Tracking automatically tracks unpredictable, fast-moving subjects such as kids and pets, and continuously adjusts the focus and brightness so you can capture these photogenic whirlwinds with ease.
Advanced Face Detection. Advanced Face Detection tracks up to 12 faces and automatically focuses and optimizes exposures for sharp, brilliant portrait pictures.
Olympus T-100 Specifications
Image Sensor: 12 Megapixels (effective), 1/2.3″
Focal Length/Lens Configuration: 36 – 108mm equivalent in 35mm photography
Zoom: 3x Optical Zoom + 4x Digital Zoom
Aperture Range: f4.6 (W) / f8.5 (T)
Display: 2.4″ (6cm) LCD, 112,320 dots, 2 Steps Brightness Adjustment
Focus System: CCD Contrast Detection
Prices, features and specifications are subject to change without notice. Visit your nearest Olympus T-100 dealers for more details.
Take better digital photos by buying these e-books! 😉
If you own this digital camera, kindly post your Olympus T-100 review on the comments below.