I've recently watched a 31-minute video from Shoemoney. It's about his strategy on how he makes tons of money by selling stuff online. He explained clearly his so called "Weapons of Marketing." He even shared some real-life examples from which he showed how those "weapons" were utilized.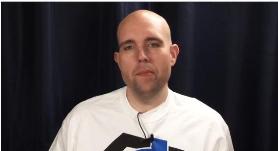 The video started with a scene from the Matrix. Would you take the blue pill or the red pill? That's because after watching that 31-minute video, you'll never look at people selling stuff on you the same way again. You'll notice those "weapons of marketing" being used over and over again by marketers, online and offline.
You should watch it too. You'll not regret putting 31 minutes of your time watching this video. You will actually lose more if you don't watch it now. You'll be missing something. Don't be left behind. Access it now while it is still free.
That's all!