I recently bought an iPad 2 on the Apple Store. It took more than 2 weeks before it arrived but it is all worth the wait. It has an engraving at the back.
Now, I'm testing the WordPress App if I can really post properly on my blog using this app. This post is my first post using the iPad and the App.
I'm a little bit confused with the keyboard. I can't find the arrow keys. I'm still exploring and installing free apps on the app store.
Testing the insert image feature…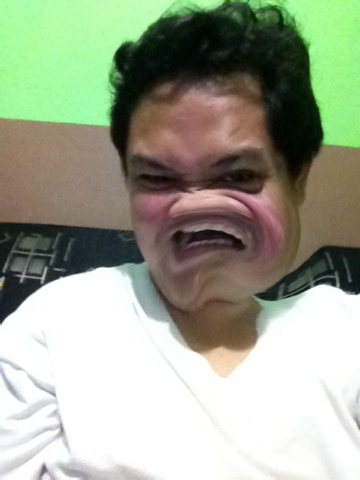 Photo taken using PhotoBooth. Wala lang 🙂