This promo started yesterday, September 27, 2011 and will end on October 8, 2011. For every Global Package that you purchase on AIM Global, 3 scholarship certificates will be given to you, instead of the usual 1.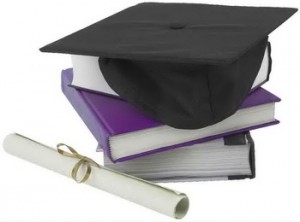 Credit: free-press-release.com
That means that you'll be saving a lot if you have 3 children in which you are planning to give scholarships. Instead of buying 3 Global Package to get a scholarship for each of them, you only need to buy one.
AIM Global's scholarship has no expiration, no qualifying exams, transferable to anyone, and with a maintaining grade of 75 or 3.0. Each certificate is valid for the entire course.
AIM Global's scholarship gives students 15% up to 100% discount on tuition fees, depending on the schools and the course. They are available nationwide, with more than 400 partner schools already. To get the complete list of participating schools and the scholarships they offer for an AIM Global member, download it here.
For a complete information on how you can earn from AIM Global, watch the marketing plan here.
Contact us for any question.