Papago! Philippines app costs $34.99 on Apple App Store, approximately P1,500 on the current exchange rate. But is it worth the cost?
I purchased and installed it on my iPhone about 6 months ago. So far, it works as intended.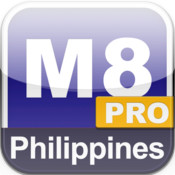 I already used it in Metro Manila, Batangas, Laguna and Cavite. So far, I've had no problems. It knows the one-way streets. It gives the right direction, giving you turn-by-turn instructions. It has maps, even inside the subdivisions. And when going to a mall, it points you directly to the parking entrance.
It consumes your iPhone battery fast though, so you need to have a car-charger kit for your iPhone if you plan to use it on a long trip. You must also have an iPhone holder on your car. I bought mine on CDR King.
Quarterly update of maps is already free once you purchased the app. I already updated mine, twice since I bought it.
For a price of only P1,500, this is a cheaper alternative compared to other GPS navigator device which costs P5,000 or more. I highly recommend this for people who have iPhone and doesn't have that sense of direction, getting lost every now and then when driving. 🙂