A new video on Youtube is now going viral. It's a simple instruction on how you can turn your smartphone into a 3D hologram.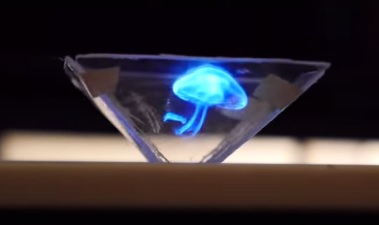 The process involves cutting of a spare CD case into a rhombus (if I'm not mistaken) and constructing it into an object that resembles an inverted pyramid with it's tip cut. Ang hirap mag-english. Hehe.
Just watch the instructions on the video below.
By the way, you need to use a special Youtube video for it to work. You can try these videos:
Video Credits: Youtube users: Mrwhostheboss, Cospe S.a.s., VirusKiste