I am making this blog post to introduce you to AIM World. You probably heard of it but you still have no idea what AIM World is.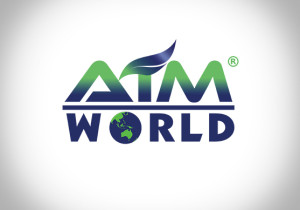 As the title of this blog post says, AIM World is the online division of AIM Global. If you don't know AIM Global, it is the leading network marketing company which started in the Philippines and is now in 13 countries all over the world. With the introduction of AIM World, AIM Global will have an online presence to 200 countries all over the world.
AIM World is scheduled to be launched on November 8, 2015 on AIM Global's midyear rally on MOA Arena.
Update: The official launching has been delayed. But we will now launch by end of March, 2016! Learn more about the AIM World Marketing Plan!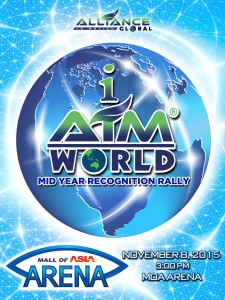 With AIM World, AIM Global distributors can start recruiting people on 200 countries, even if there is no physical office there. AIM Global will provide the AIM World website where prospects can buy AIM World products or register as a distributor and pay via credit card online, via Paypal or via Western Union remittance. AIM World will directly receive your payment and deliver your products via door-to-door delivery service. You will pay directly to the company and the company will directly send the products to you. Isn't it good?
As a distributor, all you have to do now is to promote AIM World and its products and when your prospect is ready to join, instruct them to pay directly to the AIM World website to register and get their products delivered to them. Of course, you will still get commissions based on AIM World's marketing plan.
To learn more about AIM World and its products, watch this video:
AIM World Sneak Preview. Are you ready to conquer the online world? FREE training on how to recruit lots of prospects online : http://bit.ly/attract-prospects-now

Posted by I AIM Global on Tuesday, October 6, 2015
Wait there's more! If you are a blogger and wanted to promote AIM World, contact me and let's conquer this opportunity together! We can help each other by SEOing each other's post and earn together from the earnings our posts could get. Of course, you have to join AIM World to start promoting this opportunity. 😉
P.S. Read what Manny Viloria has to say about the convenience AIM World has to offer to AIM Global members.