I really love Valentine's Day. It just beat all my one-day record on Google Adsense, thanks for people addicted to text messages. 🙂
Here's the screen shot of my Google Adsense earnings for February 14, 2008. Click the image for a better view.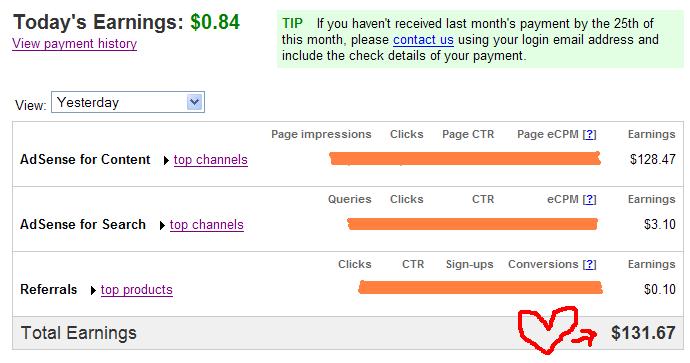 My Adsense On Valentine's Day
In addition to this, I also earned $95 last February 13, giving me $225 Adsense money for 2 days. I think, I earned more than some of those people selling flowers on the streets yesterday. Of course, I cannot beat those motels. 🙂
How I wish everyday is Valentine's Day.
Technorati Tags: Google Adsense, Valentine's Day