My wife discovered last night that there's one site using my picture on his landing page as part of a testimonial. She was surprised seeing me giving a testimonial to someone I didn't know before! And I was surprised too!
Actually, they use my picture, but they changed my name. And to my surprise, after searching for the actual testimonial phrase, I found 10+ more websites having my picture in it!
This only prove one thing. These sites are scam sites. They can't even get a real person to have a real testimonial for their product. And for the record, I am not in any way affiliated with these sites, even if they used my picture.
Here's the original picture which I posted more than a year ago: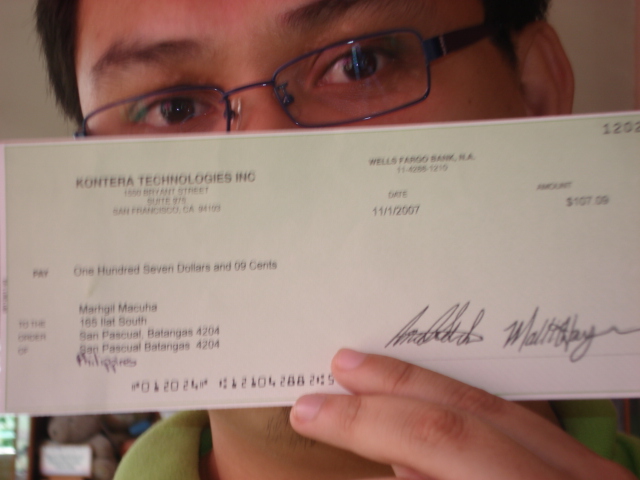 The Famous Picture 🙂

Here is the list of website using that picture. If you are the owner of one of these websites, shame on you! I gave you a Dofollow link on the list so that you will rank well for those keywords! Hahaha!
If you want to help me, let's Google bomb them! 🙂