Four years ago, I took a car loan at Equitable PCI Bank, now BDO, to buy a brand new Toyota Altis. Down payment came from the money I saved while I was in Kuwait. My father agreed to help me on my monthly payment, he sent me Php 5000 every month while the remaining Php 10000+ was shouldered by my salary. My father was an OFW back then, so, we had no problems on the monthly payments.
However, due to his health conditions, my father lost his job and went home. I was then faced with a problem of how I could continue paying the car because all I could afford was Php 10000 monthly. Where should I get that extra Php 5000?
On the first few months, I was able to get P5000 from my savings. But it was not enough. It could only help me pay for the next 6 months, after that, I would be in real trouble.
I had the Adsense code for 1 year on my first blog on which I didn't mind whether I earned or not. This situation changed that. I should make money online, or my car will be gone in 6 months. My main goal back then was to earn at least $100/month after six months on Google Adsense, (Forex back then was $1=Php 55) to solve my problem.
To make the long story short, I was able to achieve my goal, getting my first Google check after 4 months of optimization. You can check my Google Adsense story here. Fast forward today, I don't even have to touch my salary to pay for my car loan. Yesterday, I deposited my last monthly payment for it. All is paid up now. This car is officially, 100% mine now.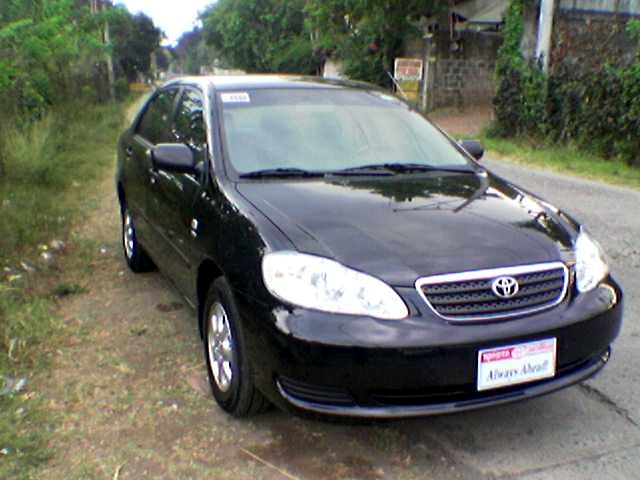 Yeah, I did not try making money online just for the heck of it. I was trying to save my car. I could have just give up back then, let the bank take the car and continue my life. But I just don't give up without a fight.
Just a thought. If I have not been into that situation, where am I right now? I might still be blogging today on my blogspot blog. The Adsense code will still be there with occasional clicks. Still waiting for my first $100 check to come.