Yeah, there's a new Facebook game in town! Zynga launches Fishville in Beta this week. I don't know the exact date though. But I just signed-up today. 🙂
Aquarium game is not new in Facebook. There's already Fish World, My Fishbowl and Happy Aquarium.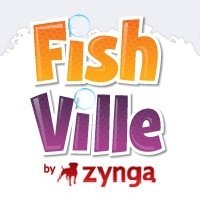 What do you think Fishville has to offer? Well, it's also an aquarium game where you have to take care of your fishes, you feed them and harvest them, sell them and then buy new eggs.
Since this is new, it's time to create your account immediately! So you'll level up faster than others. 🙂 I'm sure this game will be another hit! If it's from Zynga, it must be good, right? 😀
I will blog more about this later. I just need to do more research by actually playing it. Watch out for Fishville tips, tricks and cheats later! 🙂
Update: Learn Fishville Tips and Tricks at Fishville Secret!