2010 FIFA World Cup is just around the corner. It will open on June 11 in South Africa and even former South African president Nelson Mandela will attend the opening ceremony.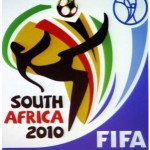 Teams from different countries around the world will try their best to win the World Cup title this year, which was held by Italy last 2006.
If you are looking for the match schedule, you can find the full match schedule on the official World Cup website here. Alternate link to see the game schedule can be found here.
For more World Cup news and updates, visit the following sites: