Sony Vaio W-216AG is for sale in the Philippines with a suggested retail price of P29,999. It is available for a 12-month installment plan of P2499.92/month at The Computer Authority stores.
Here are its features: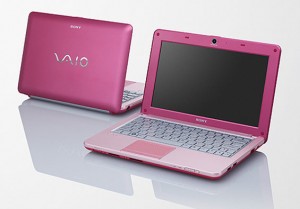 Sony Vaio W-216AG
Sony Vaio W-216AG Features
Processor: Intel Atom N450-1.66ghz
Memory: 2GB DDR2 Memory
Hard Disk: 320GB Hard Disk Drive
Monitor: 10.1" WXGA LCD
OS: Windows7 Starter 32bit
Connectivity: Wifi enabled
Price is subject to change without notice. Visit your nearest Sony Vaio dealers for the best Sony Vaio deals.