Like what I've said in my previous post, this topic deserves a separate post. This time, we will back-up our WordPress database automatically. Again, the same set and forget way. You'll have your latest back-up copy of your database everyday if you want.
To back-up the database, you need to install a WordPress plugin. This plugin will automatically e-mail a copy of your database to your chosen email address using the schedule you set. You can set it up to email the back-up everyday, every week or every month, depending on your needs.
So, here's the simple process.
1. Download, install and activate the WP-DBManager Plugin on your blog. Plugin Download and Installation Guide.
2. Go to Database > DB Options on your WordPress sidebar. Set your schedule and you're done! Use GZIP to lessen the file size. Of course, you need to check your email if it successfully received the back-up file. (Click screenshot below for a full size view)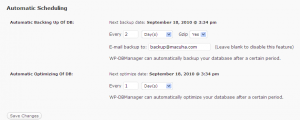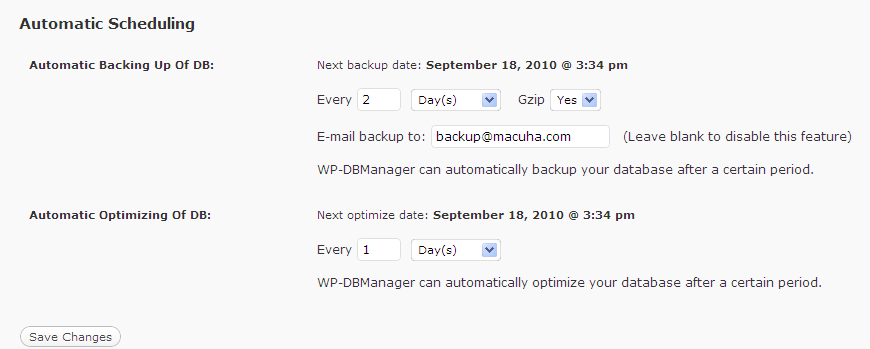 3. Optionally, you can also do an automatic optimization of your database as you can see from the screenshot above. This is highly recommended for high-traffic and often updated blogs to keep your database healthy.
To make life easier for me, I created a dedicated email address for my back-up as you see on the screenshot. I did this so that it does not clutter my existing email, and if I need a back-up of my WordPress database, I'll just open that email address.
That's all!
Wait there's more! Learn how to automatically back-up your WordPress files here.