AIM Global is conquering the global arena, and this year, we are conquering the African continent by opening a branch in Lagos, Nigeria.
AIM Global, or Alliance in Motion Global, Inc., is already 6 years in the Philippines and is very successful. We already made 600 millionaires in the past 6 years. And now that we are going to set foot in Nigeria, it's the best time for you to join us!
If you are a Nigerian and you want to be a PIONEER member in your country on AIM Global, this is the best time to join. Your friends might not have heard of this before, but when the office opens, someone is gonna invite them. So, secure your position now so that when it opens, you will be their upline!
Taka a sneak peak of our office!
How to join? You need to buy our Global Package: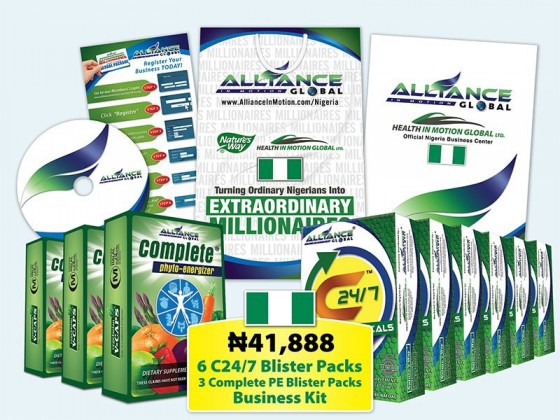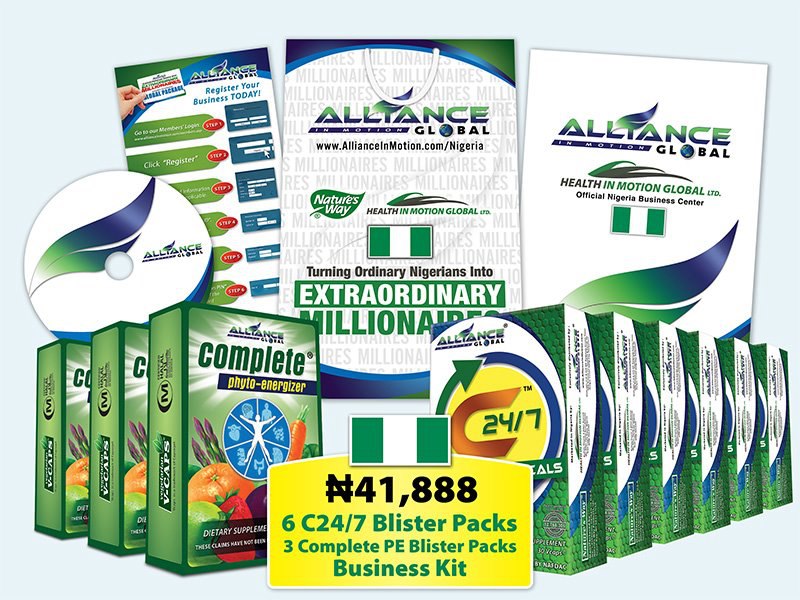 You must attend our seminar, which is held from Monday to Saturday, 2:00PM at our office in Lagos. The address is: 6F Buffalo House, No.2 Allen Opebi, Ikeja, Lagos State.
You must print and fill-up the form below before you go there (Right click, Save as…). Look for Ms. Helen Padilla at the 6th floor so that she can assist you. She is our team's representative. If she is not available, look for Mr. Adrian del Rosario. Tell him you are invited by May Shella Macuha from TGX Alliance team.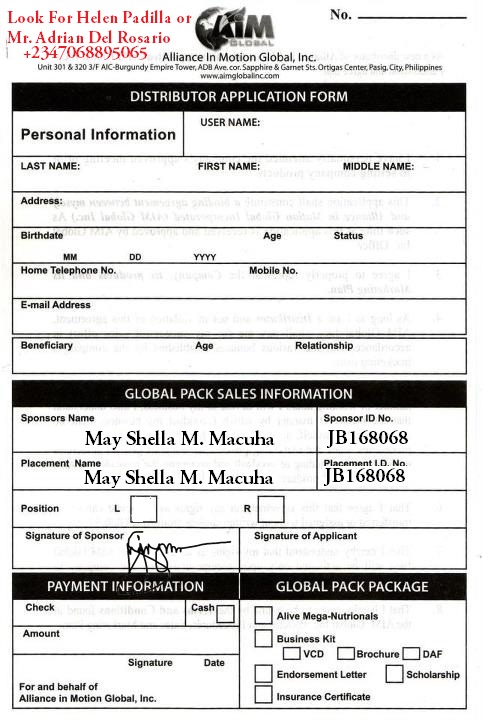 What are you waiting for? Secure your position now! Go and attend our seminar! This is going to be big. If you join under my network, I will put your contact numbers under this post so that interested people will contact you if they want to join AIM Global.
AIM Global has made 600 millionaires in 6 years in the Philippines. When it sets foot in Nigeria, it will make more millionaires out of Nigerians. Will you be one of them?
Here's a video of Chino, a Nigerian and a successful member in the Philippines. This could happen to you too!
Print the form above, fill it up and attend our seminar! Again, it is at 6F Buffalo House, No.2 Allen Opebi, Ikeja, Lagos State, Monday to Saturday at 2:00PM.