Everybody has their own reason why they want to block calls from someone. You might want to block calls from your ex-girlfriend, ex-boyfriend, ex-husband or ex-wife. You might want to block calls from telemarketers. You might want to block calls from collection agents. Or you might want to block calls from your mother-in-law. 😀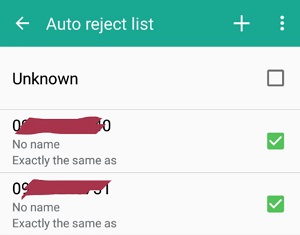 No matter what your reason is, I don't care. 🙂 Here is a guide on how to block unwanted calls from your Android phone. This works on Samsung phones with Android Lollipop. I haven't tried with other Android phones and Android versions. You don't need an app for this configuration. 😉
Call Blocker Configuration Guide
1. Click (or Touch) the Phone button on the Home screen.
2. Click the 3 dots near the upper right side to access Settings.
3. Click Call.
4. Click Call Rejection.
5. Click Auto Reject Mode. Set to Reject calls from numbers in the auto reject list.
6. Click Auto Reject List.
7. Click The + button.
8. Enter the number you want to block.
9. Click Save.
10. If You Want to Add more numbers, just click the + Button and repeat step 8 and 9.
That's all! No more unwanted calls! Enjoy your life!