At least once a week, I'll try to discuss one Filipino word on this blog so as to help our non-Filipino friends understand our language. I'm proud to be a Filipino and proud of its language. I'm only blogging in English because my target readers are not only Filipinos but the whole world.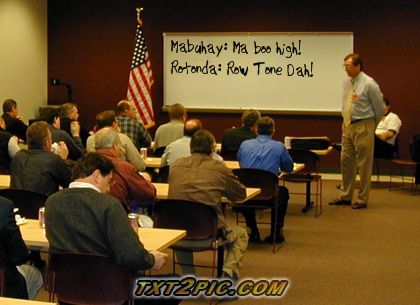 Another reason why I'm going to do this is because I found out from Google Trends that there are many Filipino words that are oftenly googled. I just opened Googel Trends yesterday and started checking for some words that I think non-Filipinos will search on Google and I was surprised that they are indeed many. And luckily, there is less competition for those keywords, basically because most websites are not in Filipino. Here's one example: mabuhay. People hear it on different contests such as Miss Universe, no wonder why people are searching for it.
So, I'm opening a new category on this blog now: the Filipino category. From misspelled keywords, now, I'm targeting Filipino keywords for SEO purposes, and of course, for educating other people about our language. 🙂
I'll start my lesson before this week ends.
Technorati Tags: Filipino