LG GS108 is LG's entry to the cheap phones market. Probably, a better competitor to Nokia 1200. You can make a call, you can send a text message, and you can see things in the dark. 🙂 Yeah, it even has the flash light, which they aptly called as the "Torch Light". And better than Nokia 1200, it has Wireless FM Radio!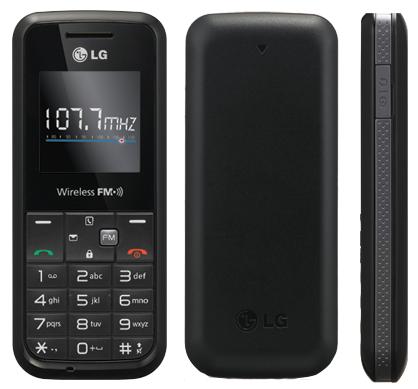 LG GS108 Key Features
TFT LCD Screen. 1.5″ TFT LCD screen for reading and composing messages with greater clarity.
Torch Light. Find things in the darkwith Torch Lighting that lights up even the darkest places.
Powerful Speaker. Allows to hear the ringtone even in crowded places
Wireless FM Hotkey. Discover instant access to Wireless FM Music via hotkey.
LG GS108 Specifications
Phone Type: Bar type
Dimension: 103.9 x 43.5 x 12.9mm
Network: GSM Dual Band (900/1800)
Battery Capacity: 950mAh
Display External LCD: 1.5″ 128×128 TFT
Connectivity: Micro USB Connection
SMS / MMS
Alarm
Flight mode
Ringtone: 16 Poly
Hotkey: FM Radio Hotkey
Torch Light
User Memory: 4MB
Fake Call
Guess how much is it? It's cheap! According to the LG flyer we got, LG GS108's price is only P1,690. Hurry, get your own LG GS108 on your nearest mobile phone dealers while supply lasts!
Read more about LG GS108 on its official product page.